Hurghada was once a small fishing village but since 1980, it has been the most important coastal resort on the Red Sea. This mesmerizing place is known for its water sports activities and it provides facilities like windsurfers, kite surfers, yachtsmen, scuba divers, and snorkelers.
Top Hurghada Diving Centers
Hurghada is the best place to spend such an extraordinary beautiful holiday. Because of its superb location, there are many splendid resorts and diving sites in Hurghada. Through our article, we're going to shed the light on best Hurghada diving sites in 2020:
1. Son Dijou Diving Center Hurghada
Son Dijou diving center is considered one of the top Hurghada diving sites. It organizes amazing memorable scuba diving for the whole family & friends. You will have the chance to dive deep into the Red Sea discovering its charming and marvelous Coral Reefs and its astonishing colored fish.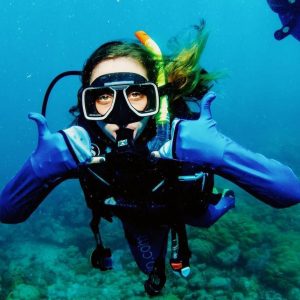 Book Now Best Diving Excursion to Son Dijou Center
Pick up services from your hotel in Hurghada and return.
Experienced Instructor on the boat
Mineral water and soft drinks.
Lunch meal
All Service charges & taxes.
2. Marsa Abu Galawa (Carless Reef)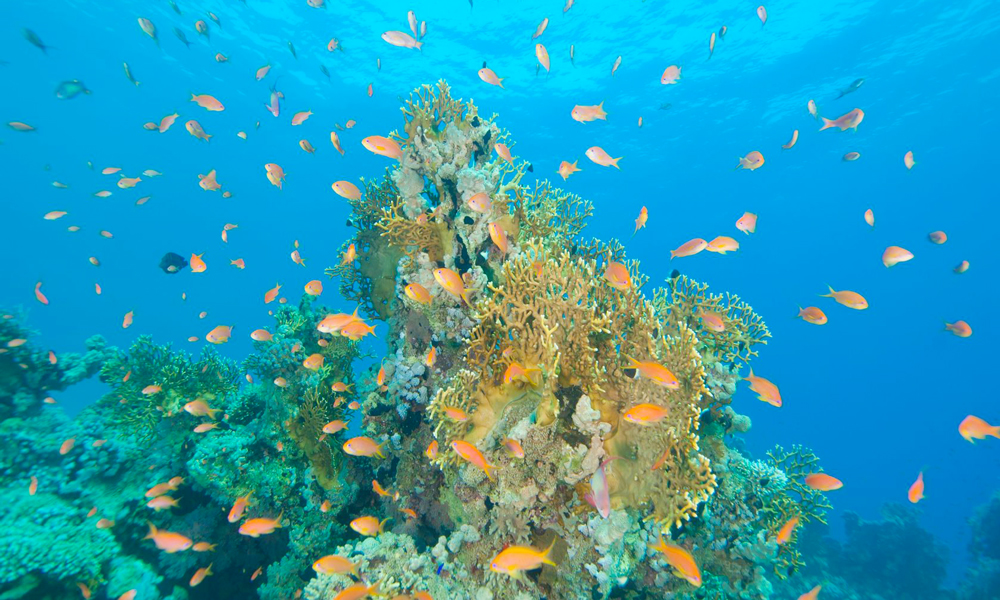 It is located around 14 km northeast of Hurghada, between Shaab Umm Qamar and Giftun Island. It has two pinnacles at 12 m and you can expect to see giant moray eels and white tip reef sharks. It has a lagoon and there are many fishes there.
3. Fanadir (El Fanadeer)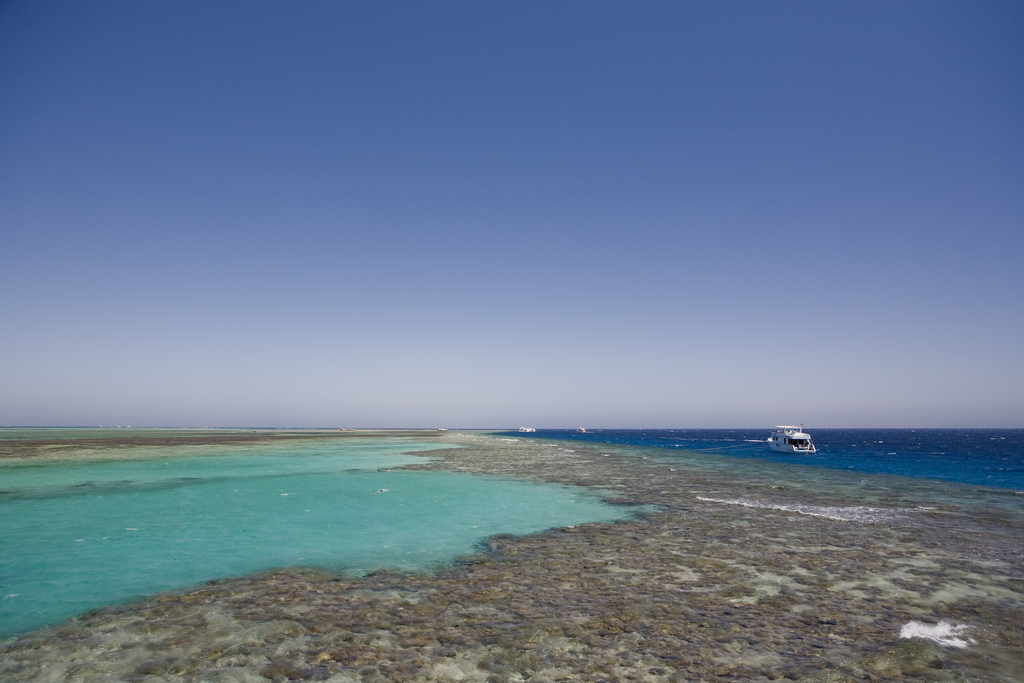 It is one of the largest coral reefs in Hurghada, which has been a marine protected area since 2006. It is a place for everybody, shallow or deeper dives are possible. There are a lot of things to see and to do with some lucky dolphins.
4. El Fanus (Dolphin Reef)
It is a shallow submerged reef system that is popular for its bottlenose dolphins and gorgeous turtles. It is an attractive site where you can experience snorkeling and diving with dolphins.
5. El Giftun
The Giftun Islands are located across from Hurghada, which has been a marine protectorate since 1986. There are some restrictions on boats in this area. It is a nice place and there is a lot to see there.
6. Turtle Bay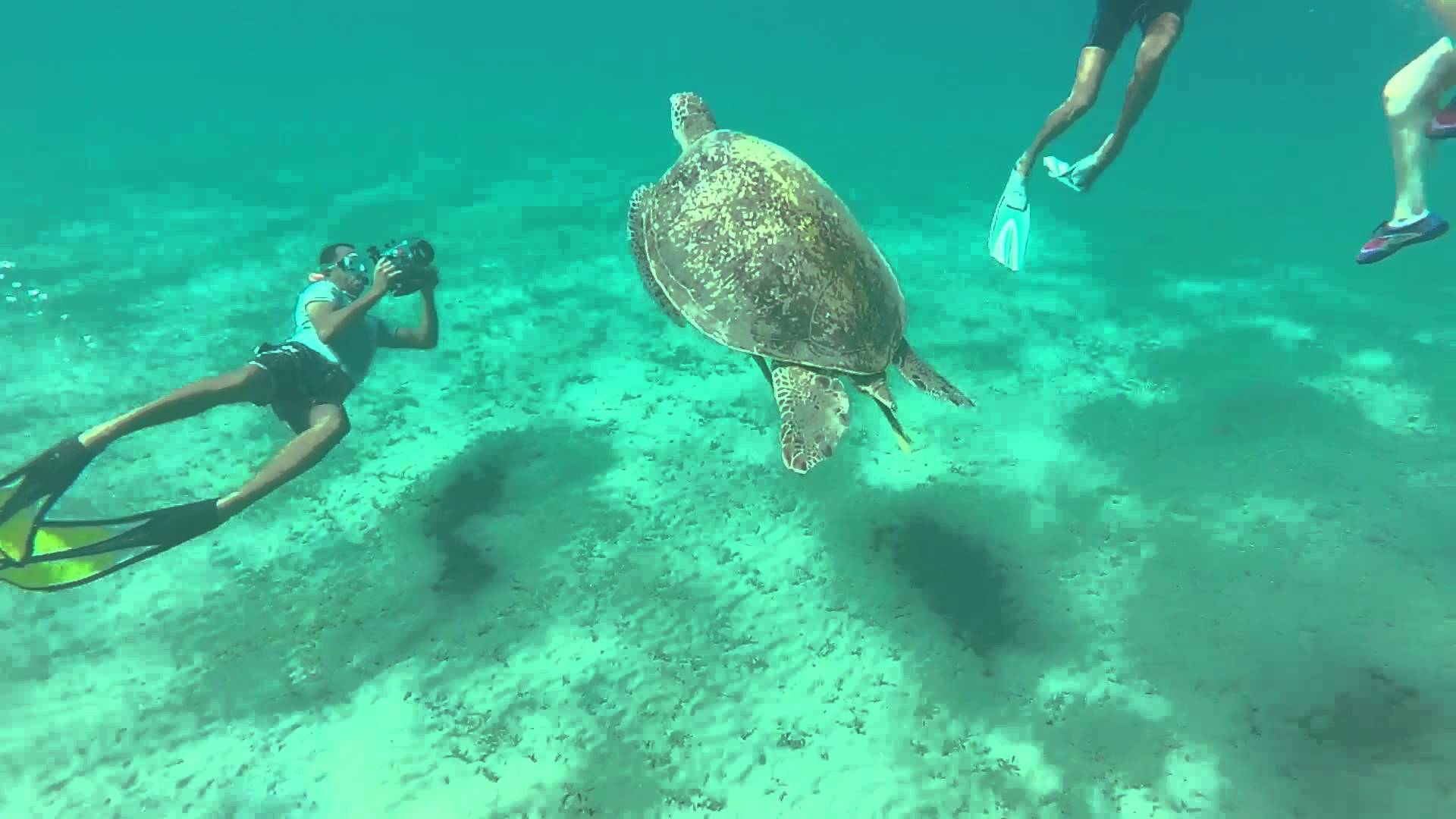 It is located off the northern end of Giftun island, where you can dive with lagoons and enjoy the great mix of life. In addition to this, you can also experience the adventure through its golf courses.
7. Oberoi House Reef
In such a beautiful place, you'll see turtles, eagle rays, octopus, lionfish, trumpet fish, and many more marvelous things. Here you will see everything; and just off the coast, too.
8. El Aruk
It is located in the North of Gota Abu Ramada. It can be divided into three locations; 'Aruk Diana', 'Aruk Giftun' in the middle, and finally 'Aruk Gigi' in the northeast. It is the best diving site.
9. Gota Abu Ramada (The Aquarium)
It is located between 50 and 90 minutes from Hurghada based on the place where you depart from. The sea in this area is usually calm and the east side is ideal for photographers. There is a lot of Yellowfish amongst the gullies and grottoes. There are also three small pinnacles with abundant fish life about 15-20m off to the southeast. Ramada South is the perfect site for getting the opportunity to relax and dive. It is protected from the prevailing northerlies.
10. Susana Wreck
Diving in this location is good as its average depth is 15 m. You can reach this destination by boat directly from the shore. In it, you can experience an unforgettable diving experience.
11. Gota Abu Makadi
It is the closest diving site from Makadi Bay. It is full of colorful coral gardens. Its depth ranges from 6m to 30m. It consists of different kinds of fish that give you an amazing experience of life beneath the water.
Best 8 Resorts to Dive in Hurghada
Hurghada has been a favorite of scuba divers for the better part of half a century, especially with its easy accessibility to the Red Sea, which runs along the entirety of Egypt's eastern coastline. Here are eight of the best resort to visit for enjoying scuba diving in Hurghada.

1. Soma Bay Resort
There are two wonderful there. The first one is called the Caribbean world Soma Bay. This terrific resort offers a private beach with four swimming pools and a fanciful water park. The other one is called Sheraton Soma Bay Resort that is famous for its golf courses and unique rooms.
2. Baron Palace Sahl Hasheesh
This wonderful resort is located exactly in the heart of Sahl Hasheesh. It contains sandy beaches, swimming pools, in addition to the sunrise and the sunset sceneries. It has one of the best-rated locations in Hurghada and guests are happier when they are compared with other places and it is also rated for its best value.
3. Seagull Beach Resort
It is located directly on the Red Sea beach with a very nice view. It has many waterfall pools and extremely nice rooms with balconies. Its rooms are well-conditioned and provide a suitable atmosphere for the guests to relax and meditate.
4. Tropitel Sahl Hasheesh
It has an elegant location on the Red Sea. It is considered to be a terrific location for those who seek beauty and relaxation. It consists of sandy beaches with a private jetty.
5. Giftun Azur Resort
It is famous for its palm trees and outdoor pools. It contains spacious rooms with gardens and sea views. It contains modern rooms, elegantly decorated in neutral colors. All the air-conditioned rooms have a satellite TV and a minibar. Honeymooners have a special treatment in such a resort, so if you are on a honeymoon, then check our Egypt honeymoon packages and choose your suitable holiday.
6. Sunrise Holidays Resort
It is located only one minute from the beach that is only for adults. There is a private beach with a lagoon and an island. There are a diving center, a health club and an outdoor pool overlooking the Red Sea. Rooms are well air-conditioned with satellite TV to provide the best relaxation for its guests.
7. Cleopatra Luxury Resort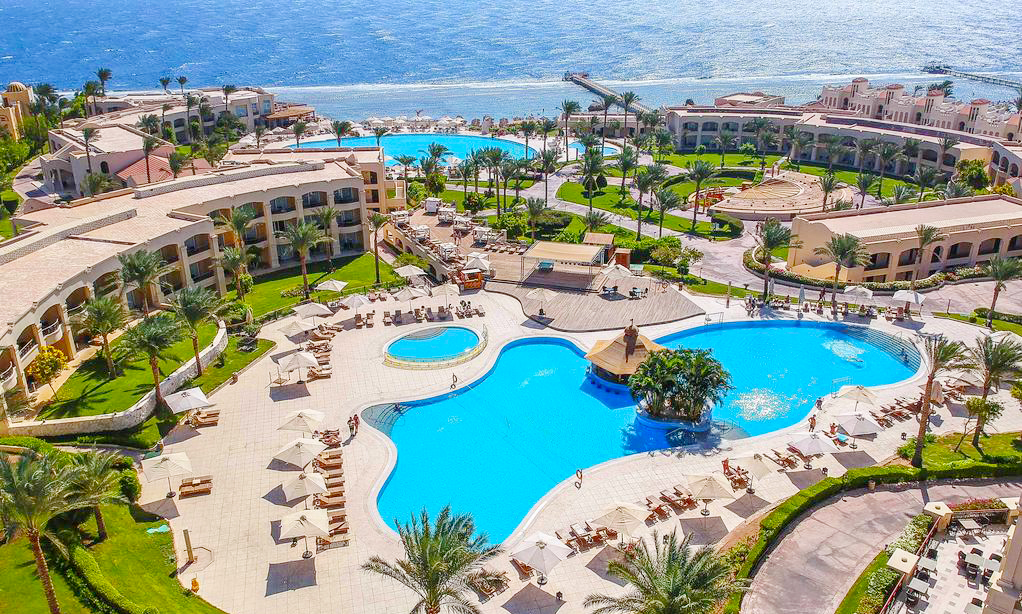 It is located right in front of the sea. It has pools, diving centers, shops, a bazaar, different markets. There are many water sports that can be practiced there in addition to pools for families and friends to join the most.
8. Sunrise Royal Makadi Resort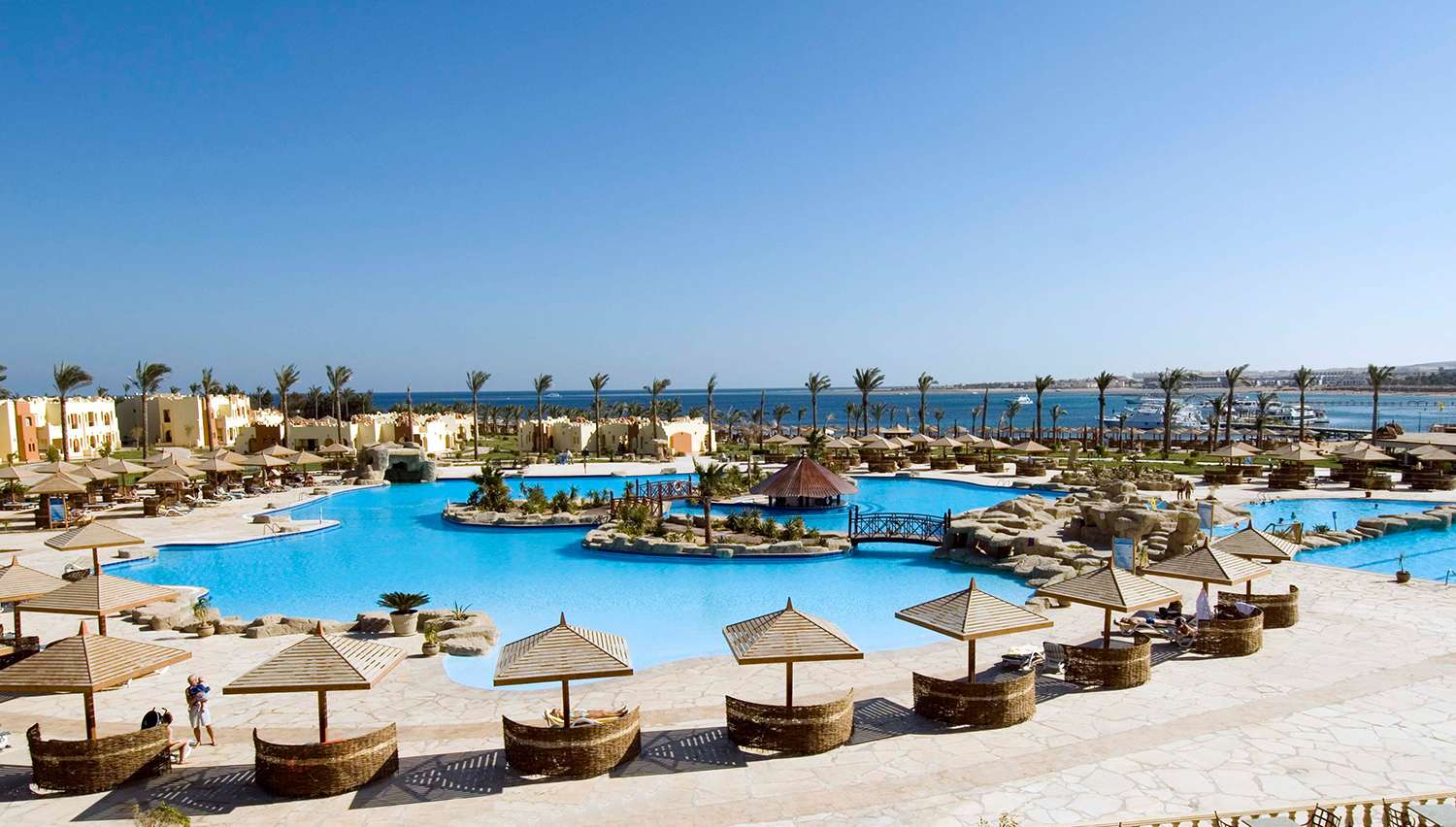 It is the best choice as it has a nice beach and you should see some fish in the shallows, the house reef is OK. You also can snorkel at Fort Arabesque's house reef and there is at least one Turtle who is often seen in this part of the bay.
Finally, we hope that you liked our informative work, and if you want to book the best excursions from Hurghada, then look below.
Explore More Activites to Do in Hurghada
Now you have the right chance to enjoy the best chance to board with a submarine to explore the magical world beneath the pure water of Hurghada. You also can try a desert safari to explore the golden sandy deserts of Egypt. To change your mood and try something new, you can travel from Hurghada and try some trips to the most famous Egyptian historical sites including trips to Cairo to discover the beauty of Giza Pyramids Complex plus paying a visit to the splendid Egyptian Museum. If you are in love with temples and tombs then you definitely have to travel to Luxor and Aswan to witness their important historical landmarks and don't forget to try a Nile Cruises with someone you love. Check our Hurghada excursions if you prefer to enjoy one of them while you are in Hurghada, it provides a wide variety of Hurghada tours can't be missed!!