Amazing Holidays to Egypt in March 2023
Egypt holidays in March 2023 are a wonderful time for every British traveler to enjoy an amazing holiday between the legendary wonders of Egypt in Cairo, Alexandria, Luxor, Aswan, and Hurghada at the most affordable prices. Our holidays to Egypt in March 2023 will provide all of our British clients with the most brilliant and delightful service through our experienced tour operators, drivers, and tour guides. All our UK clients will enjoy the most comfortable and superb accommodations, transportation, Nile Cruises, restaurants, and the sight of the most magical historical and cultural wonders.
Our Egypt holiday packages in March 2023 are a magical portal leading the immortal rich history and diverse culture of Egypt that takes the shape of a number of incredible monuments such as the great pyramids of Giza, Khan El Khalili Bazaar, Cairo Citadel, and the amazing Coptic & Islamic attractions such as the hanging church, Ibn Tulan Mosque, Al Azhar Mosque, and more in the city of infinite wonders Cairo plus the Greco-Roman constructions of Alexandria like the incredible Catacombs, Alexandria Library, Qaitbey Citadel, and more. The finest manner to explore the immortal wonders between Luxor and Aswan is through a Nile Cruise heading to the Valley of the Kings, the Karnak temples complex, Philae Temple, Kom Ombo Temple, Edfu Temple, Hatshepsut Temple, Abu Simbel Temples, and more. The tropical red sea will offer a number of fun aquatic activities such as diving, snorkeling, & surfing, plus an enchanting super safari in the Sahara. Book your dream holiday to Egypt in March 2023 and make every moment of your journey truly magical.
Top Egypt Tours & Holidays In March 2023
Egypt Weather of March 2023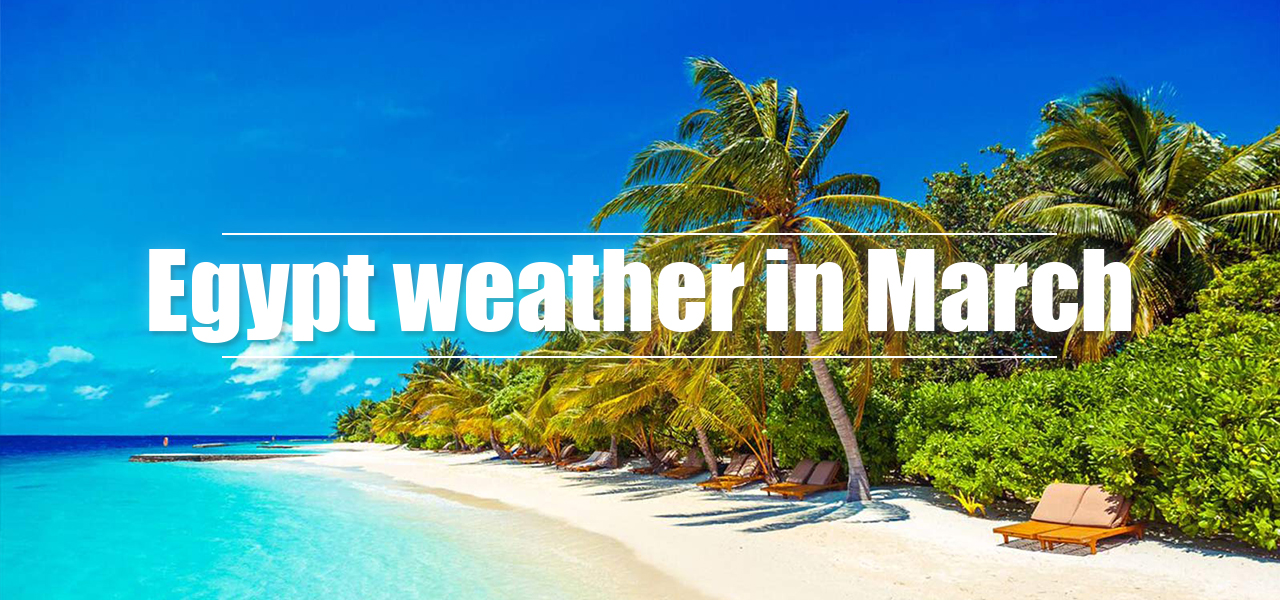 Egypt weather in March 2023 marks the beginning of Spring where the temperature is quite moderate and warm like you are being embraced by the sun & the clouds with the highs of 23°C (73°F) and lows of 12°C (54°F) around all the beautiful cities with reasonable Humidity especially Cairo which typically has the temperature of 18°C (64°F). The city of Hurghada reaches its tropical climax which makes it the destination to be this month.
Tailor-Made Your Own Holiday
Learn More About Egypt
During your Holidays in Egypt March 2023, you will find more than you could ever expect from the ancient artifacts, wide beaches, golden sand, and crystal blue waters to the remarkable architecture and natural landscapes in the beautiful cities Cairo, Alexandria, Luxor, Aswan, and Hurghada. Here you can find everything you need to know about everything Egypt has to offer in order to achieve the perfect experience you deserve.